Conor Swail & Vital Chance Defend their Title Winning at Sacramento CSI 4*- W – 2022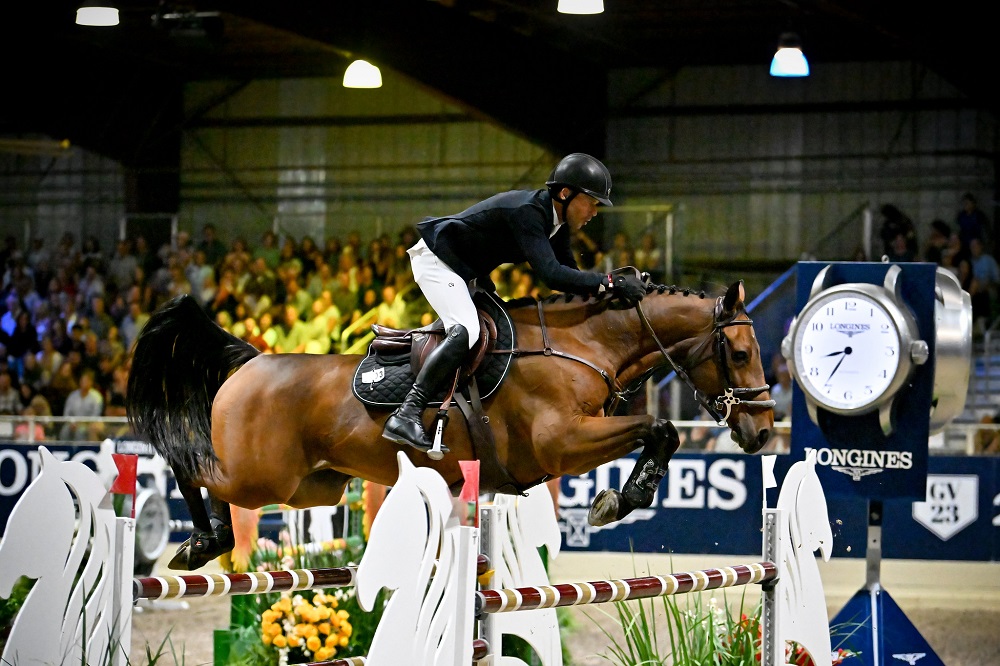 "I was going to do what my strengths are. My plan was to be fast [and not] leave the door open," said Conor Swail (IRL) of his strategy ahead of Saturday's $228,000 Longines FEI Jumping World Cup™ Sacramento.
You could say Swail slammed that door and rattled its hinges—he and Vital Chance de la Roque won by 12 seconds. The CSI4*-W 1.60m class was a rapid three rider jump-off made quicker when Swail put down the 38.19 seOr, even catch up.
Along the effort to match his dauntless Siegal collected four-faults in 50.02 seconds to finish second with 12-year-old mare A-Girl. Dean saddled into third with 14-year-old mare Chance Ste Hermelle on eight faults in 43.65 seconds after an error at the first jump and the double combination.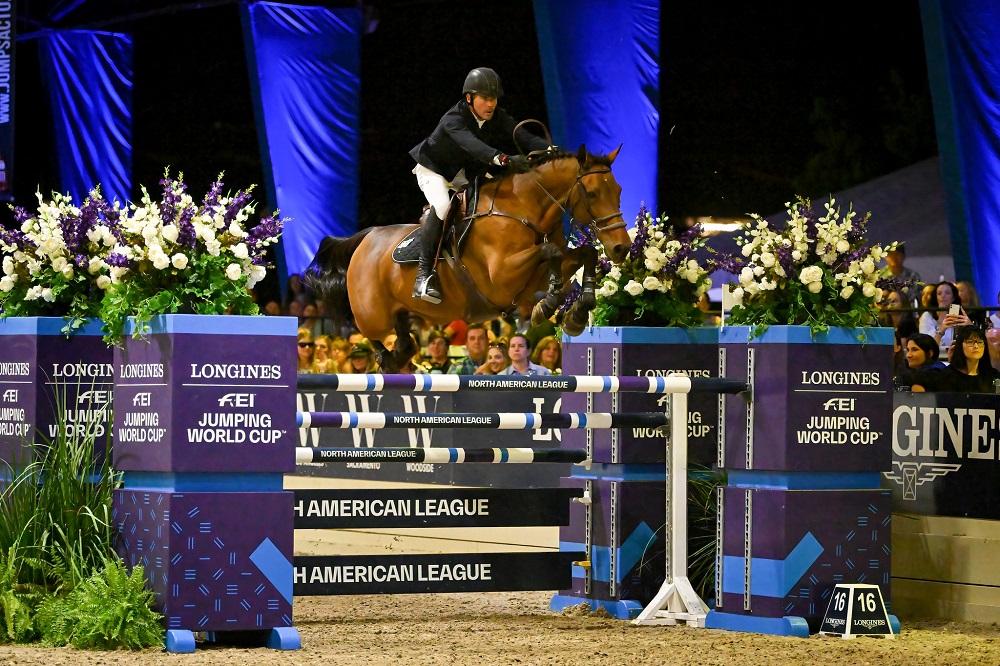 Source : horsenetwork.com
Photos : © FEI / Julia Borysewicz