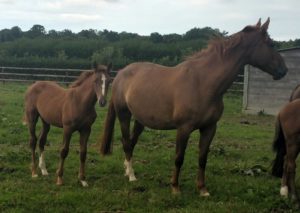 DIRECT CHANCE (mare SF Born in 2013)
By KANNAN and RIVAGE DU PONCEL
DIRECT CHANCE is a daughter of IMAGE DU CHATEAU and KANNAN. We decided to put her directly into breeding since this family does not need to prove their talent and she is an amazing mother with the best pedigree. KANNAN also has a spectacular offspring.
PRODUCTION