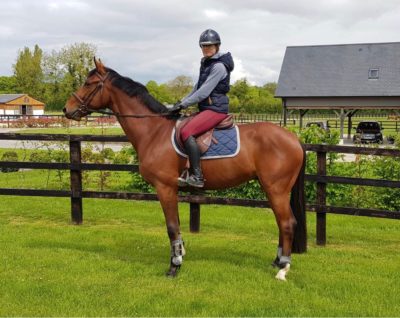 Gelding sf born in 2014
By DOLLAR de la PIERRE x QUICK STAR.
EASTER CHANCE is now 7 years old he is very sensitive, respectful He has a very big stride shows a lot of energy, he will soon go back to the field for a rest and next year he will be in the five years old program. We have great expectations for him and his trainer thinks that he is a horse for International Classes. He is also very good looking.
EASTER CHANCE is performing with Leona Mermillod.