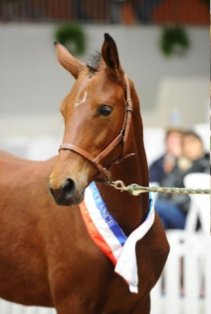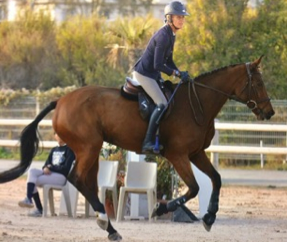 Mare sf born in 2012
By DOLLAR DE LA PIERRE and KANNAN.
COPYKAT CHANCE won the best Selle Français filly championship in 2012. She is very good looking. She has a great personality.
She is very close to her new owner and performing many clear rounds in the six years old classes and wins Hunter Classes also.